BestPTAC.com - Motel & Hotel PTACs, PTHPs & TTWs
Featuring Amana, LG, Friedrich, And More

Best Hotel Products, Inc. is proud to offer top-quality hotel & motel PTAC / PTHP / TTW Air Conditioning Units, by industry-leading manufacturers - Amana, LG, Friedrich, and more brands. We offer the most prestigious and respected brands in the cooling and heating industry, at incredible wholesale prices. These air conditioning units are energy-efficient, quiet, easy to install, and are very low-maintenance. Purchasing your hotel and motel cooling and heating units from Best Hotel Products, can save you considerably on capital expenditures. Our dedicated staff may be able to help you take advantage of local utility rebates and tax incentives, and offer advice on reducing your maintenance time and costs. The overall savings will often offset the monthly payments for the complete project!






Your guests will enjoy the quiet comfort of a temperature-controlled room, which they can easily adjust to their tastes. You'll enjoy the quality, and energy savings! Best Hotel Products only offers the best PTAC brands on the market today - featuring robust and proven components, including high-efficiency rotary compressors, state-of-the-art propeller fans & wheels, streamlined chassis designed for industry-standard installations, precision-engineered evaporators & tubing for efficient heat exchange, exceptional manufacturer warranties and easy-to-use thermostatic controls for your guests.

How many BTU's
Do I Need?

Square Feet

BTU Needed

250 ~ 300
7000 BTU
300 ~ 350
8000 BTU
350 ~ 400
9000 BTU
400 ~ 450
10000 BTU
450 ~ 550
12000 BTU
550 ~ 700
14000 BTU
700 ~ 1000
18000 BTU
1000 ~ 1400
24000 BTU

CLICK HERE
For More Info


We also offer Verdant eNviro iQ HVAC Management Systems, for our brand name air conditioning units, or your existing air conditioning systems. You'll be able to set guest room and common area air conditioning units to go into energy-saving mode when a room isn't occupied, easily set temperature limits during certain hours of the day, and monitor usage and need for maintenance. This system ~ either wired or wireless ~ is easy to integrate, and features simple and intuitive controls, for your staff to use. Bottom line, this state-of-the-art air conditioning management system gives you the power of control, while providing energy savings that will pay for itself!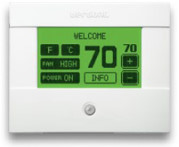 Best Hotel Products is proudly partnered with Voltz Energy, and can help you save significantly on your electric bills. With HVAC costs typically accounting for more than 50% of a building's electricity overhead, controlling in-room energy consumption is a prime requirement for property owners and managers. Our partners can help you get volume-based discount pricing on electricity!

Click here to find out how to save money on electricity for your hotel and motel properties




Best Hotel Products also provides air conditioning equipment to hospitals, military facilities and other commercial properties. Replace your old or ineffective air HVAC equipment with top-quality equipment from Best Hotel Products, and save on utility costs, reduced maintenance costs, and do your part in helping the environment by reducing your electrical consumption! Click here to contact us, or give us a call at

to find out how your hotel or motel properties can save money with our selection of PTAC / PTHP / TTW Air Conditioning units, or if we can be of any service to you.



Best Hotel Products, Inc. also offers parts, service, and even installation for its valued hospitality industry, military, medical and commercial customers. If you need service for Amana, LG, Friedrich, Frigidaire, Gree, PremAire, GE, Carrier, Hybrid, Honeywell, McQuay, Samsung, Sanyo, or other brands of hotel & motel air conditioner - click here to contact us, or give us a call at

.